Company Story
In the Beginning...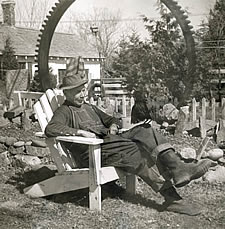 Old Mission Windows began in 1985, when Chuck Ebinger left Pella Windows to begin his own window company. Our humble roots began in the basement of a house on Old Mission Peninsula, which is where our name, Old Mission Windows, came from. As we began to expand, the company moved to a warehouse on Aeropark Drive and grew to four employees. In 1990, Jim and Cindy Cesario purchased Old Mission Windows from Mr. Ebinger and moved the company to the Brown Lumber building on South Airport Road. Allowing them to set up the largest window showroom in Northern Michigan. The company remained there for 13 years and during that time, opened up an office in the Petoskey/Harbor Springs area, implemented systems for providing the best care for it's customers, and grew it's support staff to 20 employees. In 2004, Old Mission Windows acquired their own building on Hughes Drive; just south of the Airport. By moving the entire operation into a larger facility, we became more efficient and able to offer our customers a larger representation of the vast array of products currently available. During the the conclusion of 2006, Old Mission windows continued the expansion with the acquisition of Four Seasons Window and Glass. This move consolidated the premier window and door choices available to Northern Michigan under one roof of a well-established local business, Old Mission Windows.
In 1999, Jim and Cindy Cesario's son, Marc, joined the business and began learning the industry from within the Service and Operations Department. Marc quickly grew his experience and knowledge while learning the various day-to-day operational requirements of the business. Since then, Marc, and longtime loyal employee and Sales Manager, Tom Sabourin, purchased the company and currently lead the business establishing strong, loyal relationships throughout the construction industry.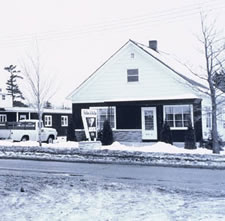 Through all the growth Old Mission Windows has experienced during the last 35 years, it has remained committed to a solid foundation as a family owned and operated business. Under the premise of operating a biblically based sales and service organization, Old Mission Windows believes the employees are it's strongest assets. Our sales staff has over a century's worth of experience, not just in windows and doors but throughout the broad building industry as well. We have the only window and door supplier in Northern Michigan with in-house factory trained service technicians utilizing over 30 years of product knowledge to meet your needs. Our dedicated employees make us small enough to be flexible and allows us the ability to respond quickly to our customers' needs, yet big enough to handle any project. All of us fully believe in the value Old Mission Windows provides our customers and the Promise we offer them for a lifetime.
Sincerely,
Marc Cesario
President
Old Mission Windows